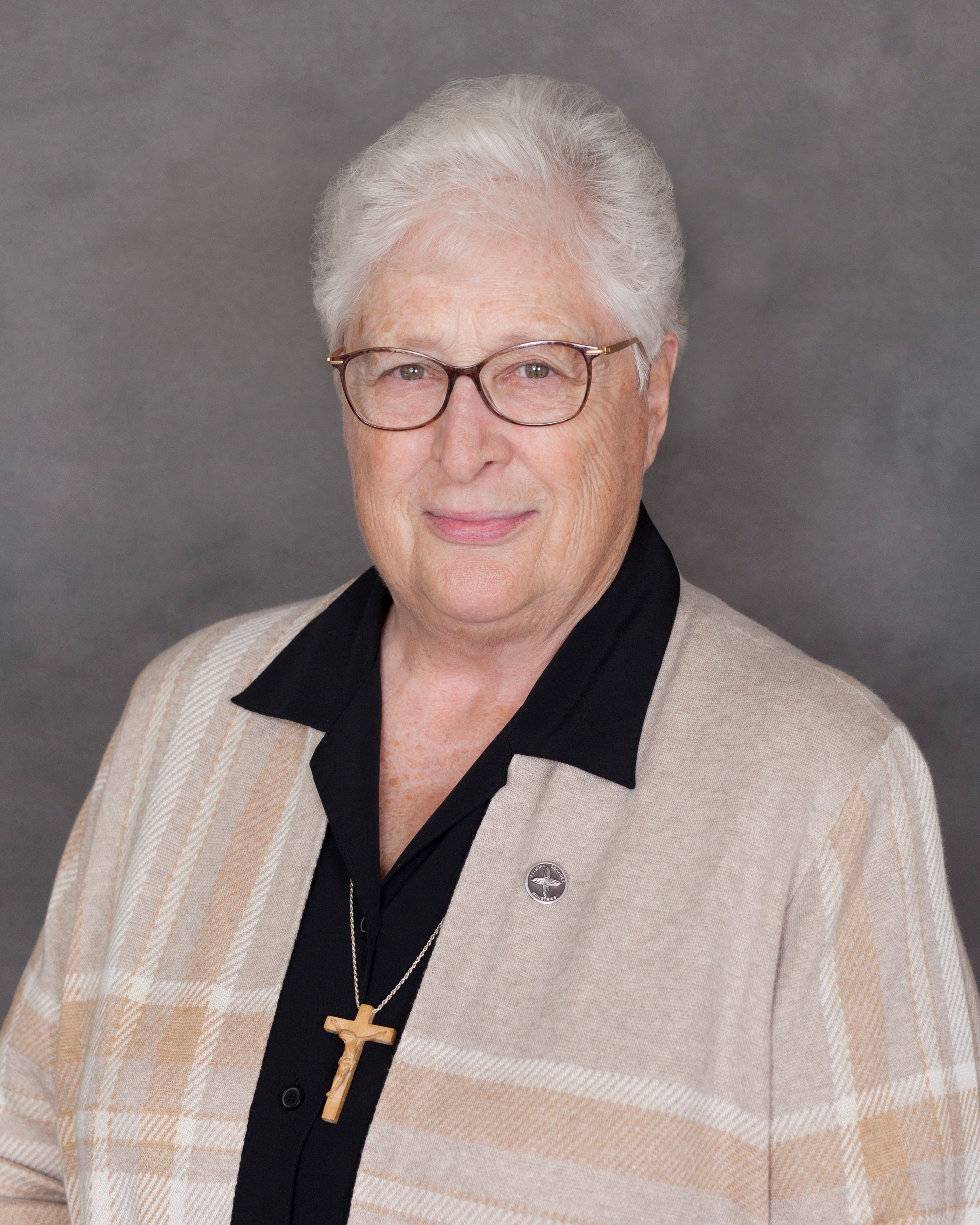 Hopebound Ministries is celebrating Catholic Sisters Week – March 8 – 14, 2023!
To close out our celebration of the sisters who are at the heart of our work, we're featuring Sister Clarette Stryzewski, President of Hopebound Ministries.
Sister Clarette Stryzewski, President of Hopebound Ministries, has been a Felician Sister for 63 years! "I've been given many wonderful opportunities by the community, and I'm very grateful for that. I've been the President of Hopebound Ministries for 9 years. Before that, I have served as a trained teacher, social worker, and healthcare administrator."
Sister Clarette also founded and served as President of Felician Services, Inc., which supports more than 30 Felician-sponsored ministries across North America. Nine years ago, she became the President of Hopebound Ministries. Sister Clarette notes that all of these responsibilities and opportunities came about because of the trust between herself and her community of Felician Sisters.
"For me, every day in ministry is an opportunity to share in the charism of the Felician Sisters, which is all about the spiritual renewal of the world. That occurs every single day as opportunities present themselves in so many different ways."
Sister Clarette notes that at one time, the Felician Sisters were "known for not being known!", but she sees that changing as the role of religious sisters changes. "I believe that the Felician Sisters are journeying towards a new expression of accountability in terms of walking with the people of God, and that is seen through our work with so many outreach programs, our identification with the disenfranchised, the dedication to make things better because we have been there."
She's thankful to be part of a religious community at this time of great transition. There is an excitement about the newness of what they are called to do. "I think we are leaving visible footprints on the hearts of many people who are knowing us through other forms of encounters beyond the traditional bedside nursing and teaching in classrooms, and this is very life-giving."
Sister Clarette's passion for her work and dedication to her community are evident to everyone who meets her. She grew up in Manitowoc, Wisconsin, and is a life-long Green Bay Packers fan. When she has time to unwind, she enjoys music and loves to play golf.
What's something that Sister Clarette hopes people will learn and understand about life as a Felician Sister? "Our ability to help the world be a better place is real, it is a call, and it is a gift given to us by God."
Thank you, Sister Clarette, for your dedication to Hopebound Ministries and the people we serve!