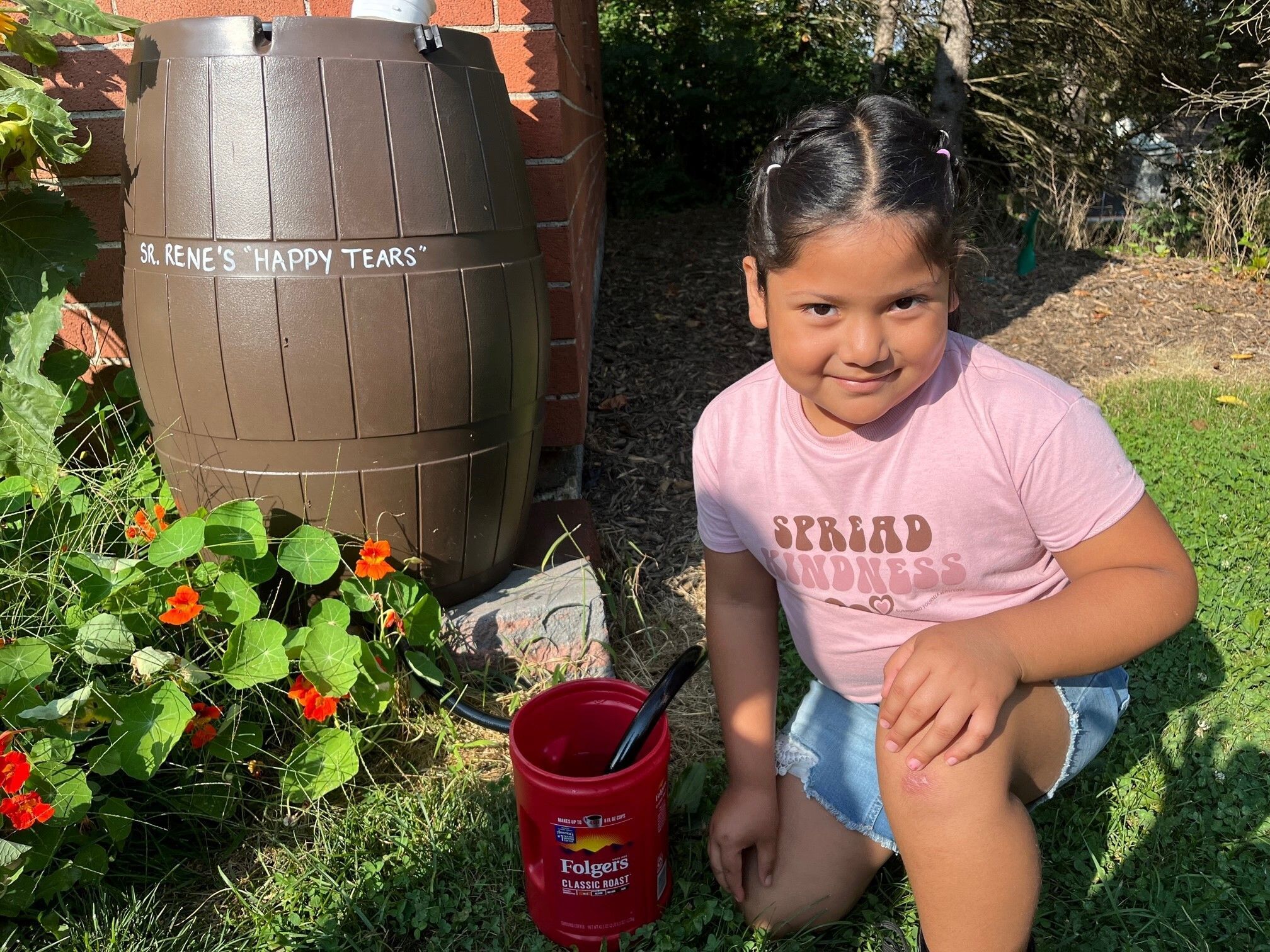 On August 24, Moon Township organized a special event to rename the building that houses Mooncrest Neighborhood Programs (MNP) to the Sister Rene Procopio Activity Center in honor of the late Sister Rene, who founded Mooncrest Neighborhood Programs in 2002.
More than fifty people attended the rededication ceremony, including representatives from Moon Township and Felician Services. 75 children from MNP's After School Program recited their daily prayer for the assembled group - a prayer that has been a part of the program for 20 years.
To celebrate the happy occasion, Hopebound Ministries, sent a Chicago Hardy Fig tree for the children's garden to show how Sister Rene's efforts continue to bear fruit, and a rain barrel to collect Sister Rene's happy tears for the children to water their garden with. "She will always be with us." says MNP's Executive Director, Nancy Lawry.