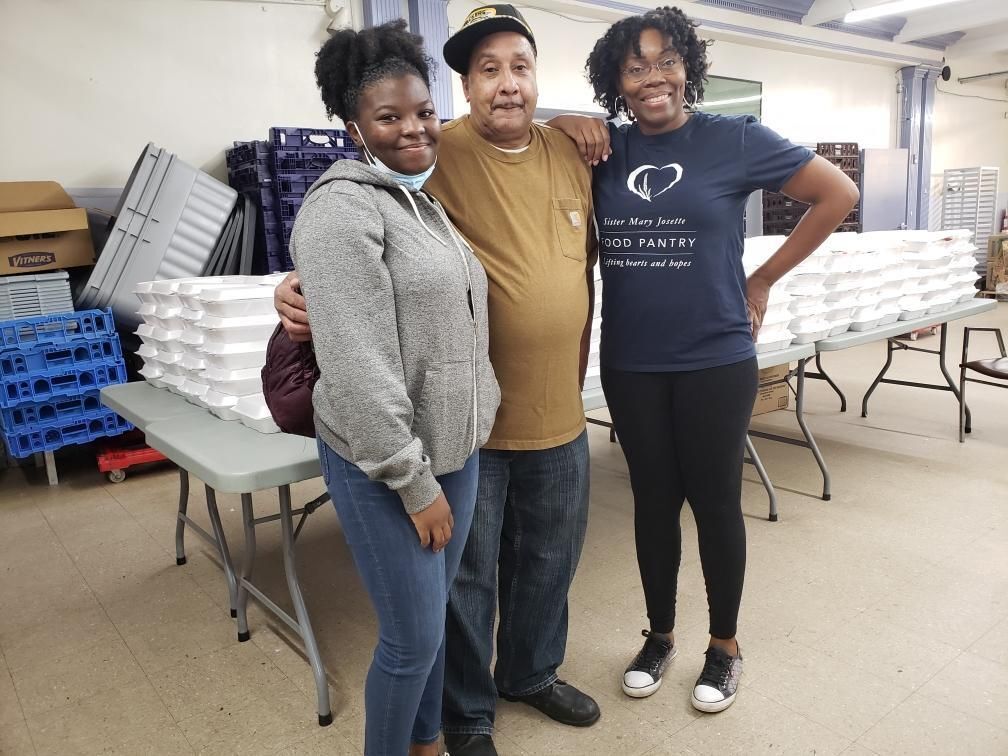 While the Villa Maria College campus closed for fall break, the staff of the Sister Mary Josette Food Pantry shared their time and talents with St. Luke's Mission of Mercy in Buffalo, NY. 
Pantry Director LaShawn Chinn and her support staff packaged lunches and dinners for St. Luke's "Feed the Hungry" program. St. Luke's serves 1,400 of these grab-and-go meals per day, Monday through Saturday - that's over 8,000 meals per week!
Hopebound celebrates the tremendous work St. Luke's is doing to feed hungry people in the Buffalo community, and we're delighted that the Sister Mary Josette Food Pantry staff could partner with them in our shared mission of service to those in need.